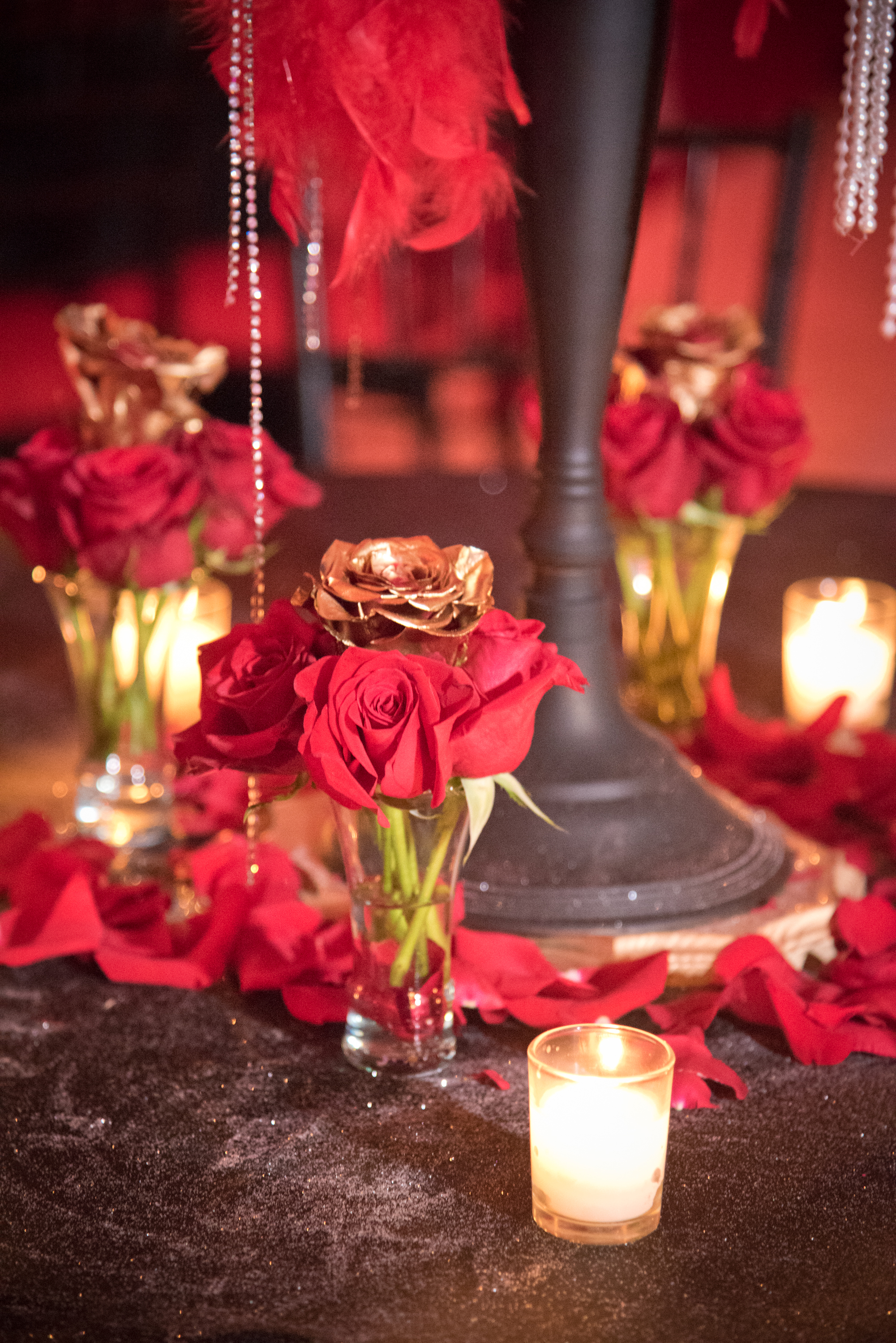 Moulin Rouge Birthday Event - Puerto Rico.
We brought a celebration for life, jobs for the local community, and a night to remember.
Step into our Moulin Rouge...
Revel Rouge is best known for establishing themed events and creating unforgettable evenings. We create events that will touch guests hearts and create memories for lifetime. When asked to create a Moulin Rouge tent in Dorado Beach, Puerto Rico for Michelle Moody-Stratton we quickly answered - "YES!" Following Hurricane Maria our event was initially canceled then after the recovery brought back to life. This was just what the community needed. Our birthday hostess went above and beyond, she had all guests arrive the day before the event to help restore a local orphanage effected by the Hurricane. They spent the day building, cleaning, and restoring the property. A mission with a meaning. Meanwhile back on her property, we were hard at work, our construction for the event had begun. Within 36 hours the Moulin Rouge was created.
What is the secret and how is this created?
It took a team and a dream to build this party. We created a magical world that guests could explore. Every room lead to the next creating a maze of magic. Guests entered the front doorway greeted by a handsome server with a champagne glass tower and quickly were transported to the early 1900's in France. As they entered further into the house, which had been transformed into a swanky lounge lit in a dark red, you felt as though you were truly in the back rooms of the Moulin Rouge. The indoor design and dessert table was produced by the sister duo Barbara and Monica of Just Imagine. As you worked your way into the backyard you found an incredible outdoor world lit in night blue lighting, visual stunning, with an attractive outdoor lounge and bar. An 80 foot white candlelit runway, lead you into the large glowing Moulin Rouge Tent where guests enjoyed ongoing entertainment, delicious dinner by Chef Marisoll, a rocking cabaret featuring Boudoir LeFluer, and music by DJ Opio. From the lighting design, custom candelabra's, and draping fabrics you felt as though you truly were in the Moulin Rouge. As if that was not enough, at the strike of midnight we cast an incredible firework display! Outrageous. Following the fireworks, that indoor lounge we mentioned, turned into a raging and roaring after-hours club where the Vueve Cliquot flowed. Our late night guests were treated to a paella show and after-hours snack. It was a 12 hour dream world and truly made us sad to break it down what was the best night of our hosts, guests and our lives.
It's time for you to get #RevelRouged!