Summer is a time for cookouts, gatherings, picnics and many outdoor events. We at Revel Rouge love to explore and create outside the box events. Our latest challenge was creating "Dollywood" on lake Michigan in Saugatuak for the 4th of July.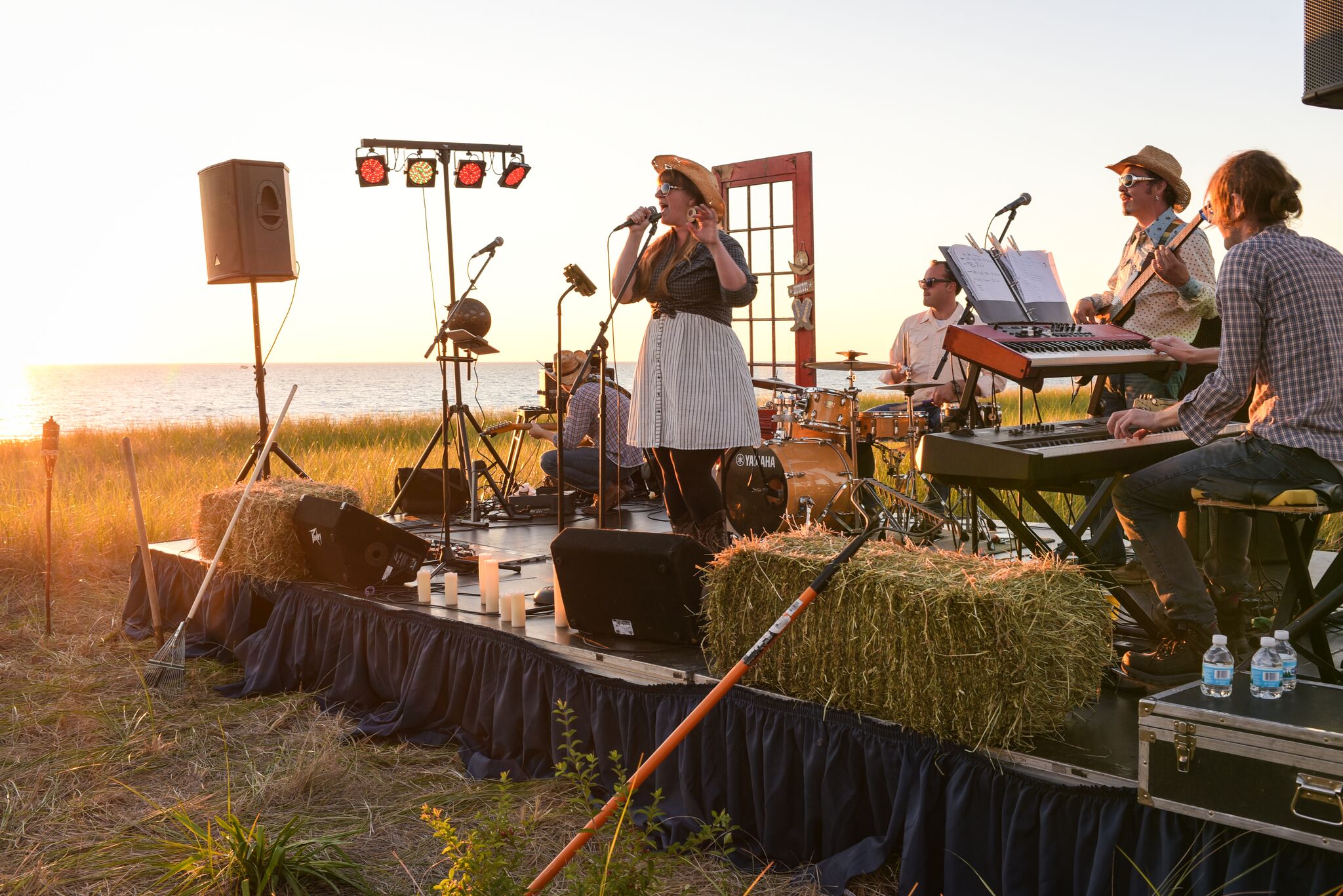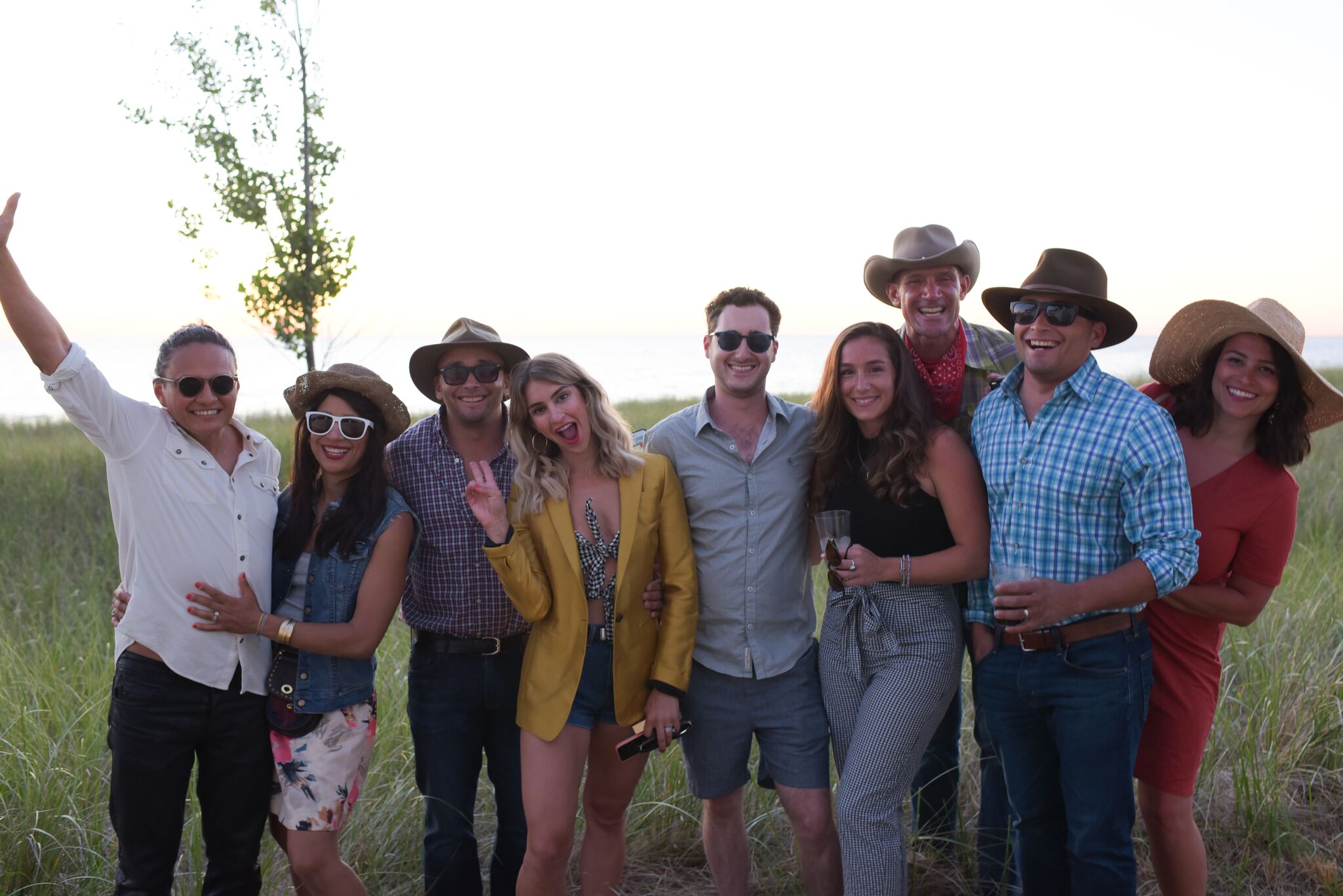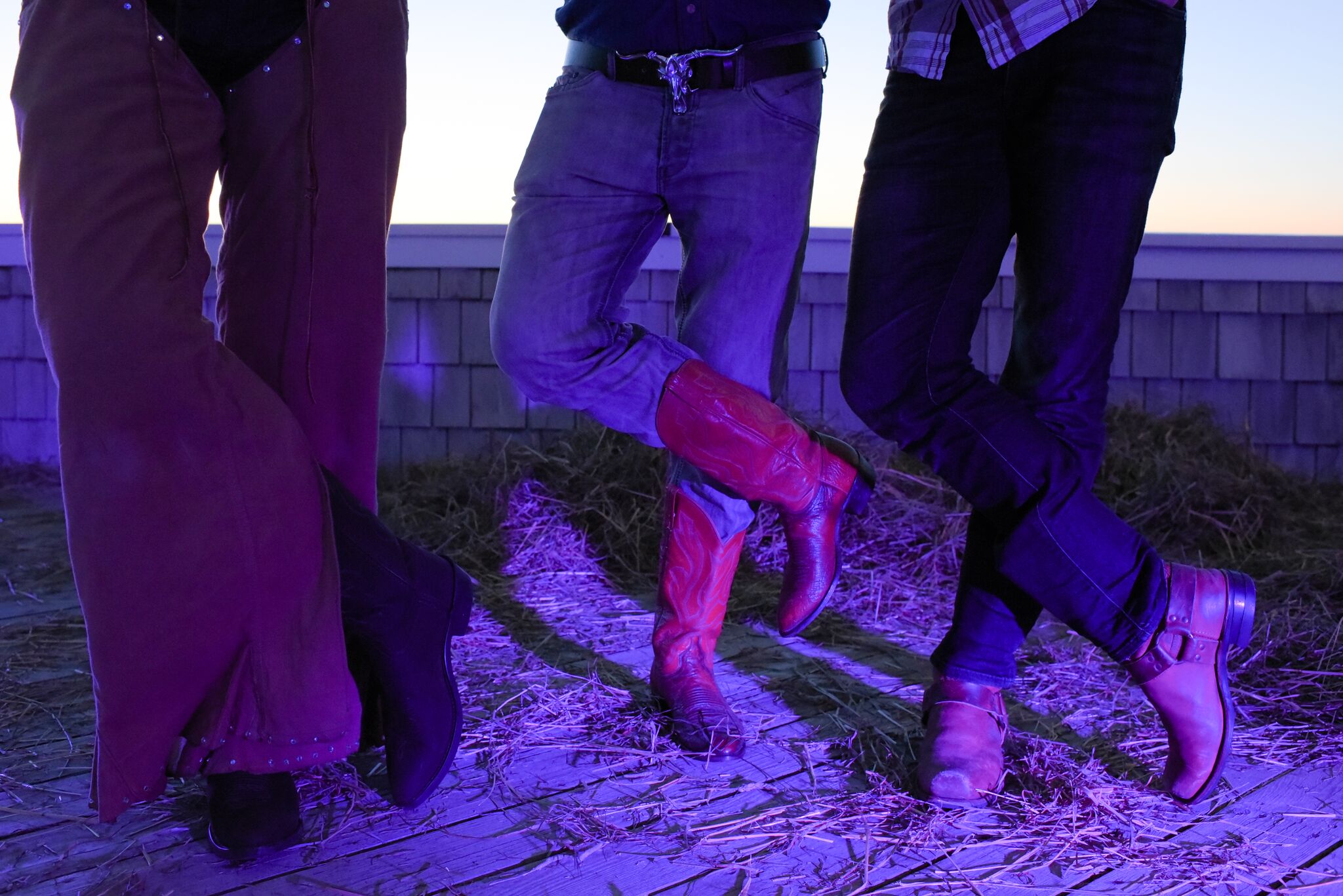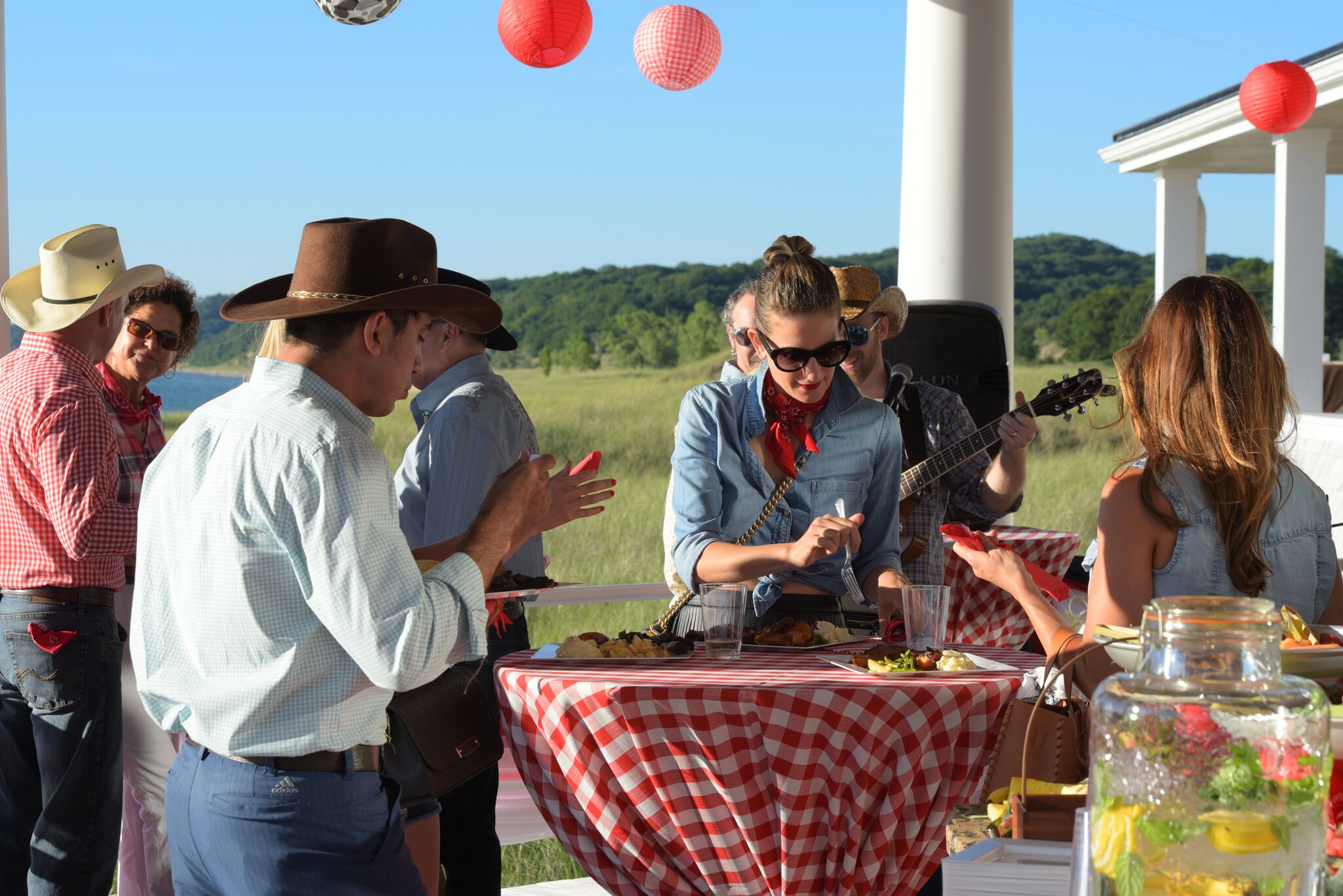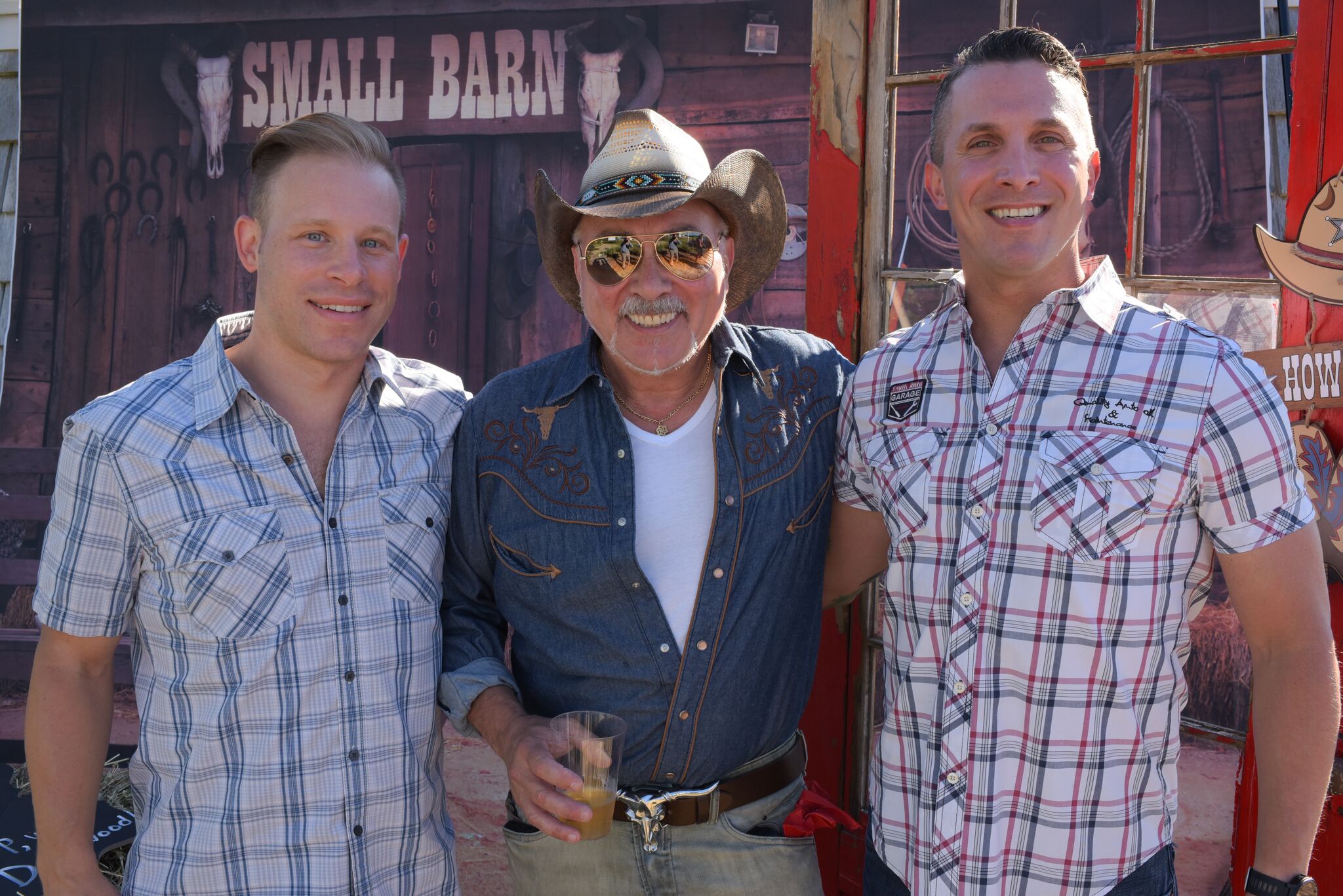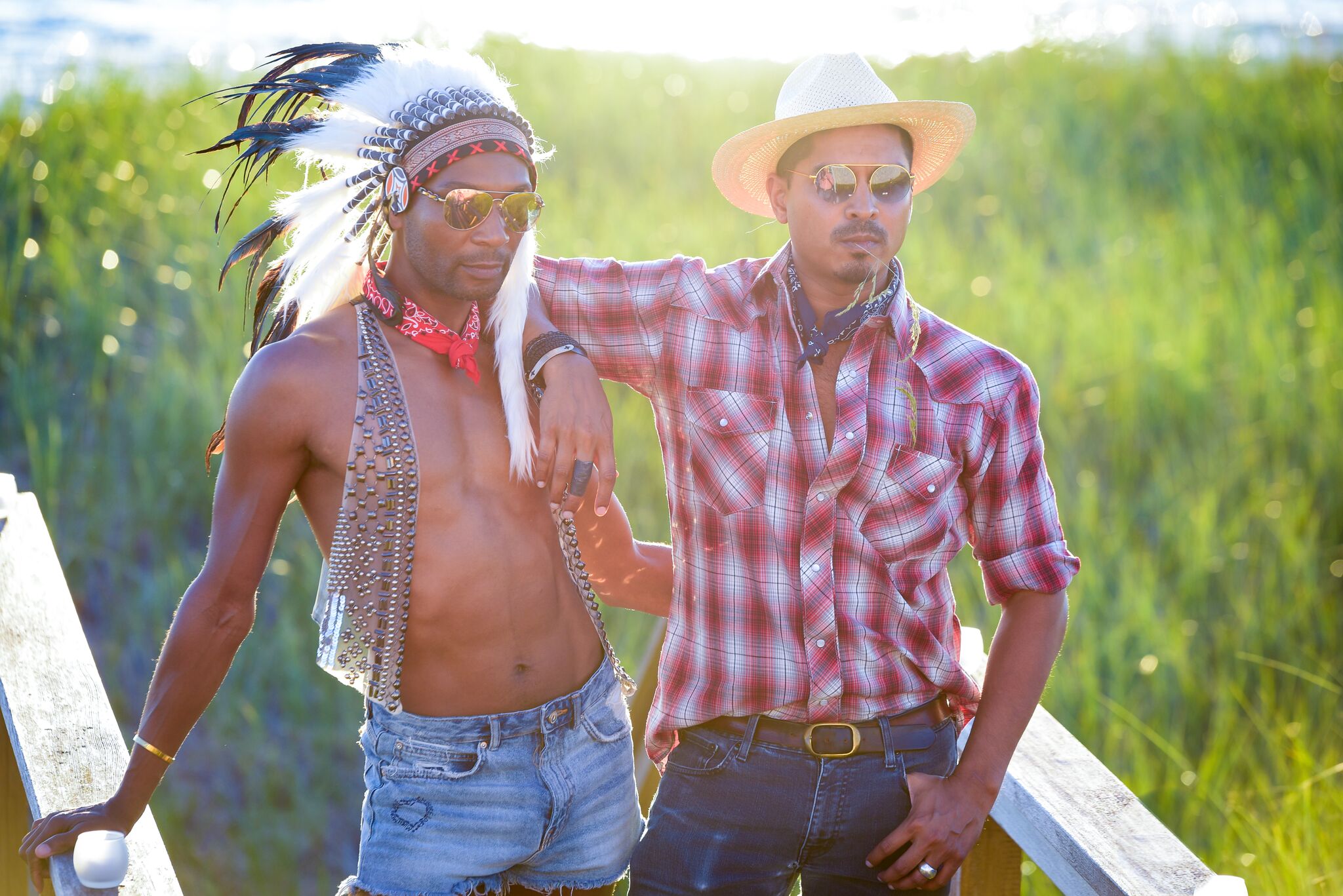 "This event goes down in the books as one of our favorites." - Hank Stampfl
Guests arrived to a fabulous 'step and repeat' photo booth that looked as if you were transported into an old Western Town. After their arrival photo guests were greeted to a refreshing watermelon specialty cocktail and 9 different flavors of popcorn like cool ranch, truffled salt, caramel and butter. Throughout the event staff worked seamlessly within the crowd dressed in their southern look of blue jeans, white button downs, bandana's and brown cowboy hats. They graciously served appetizers with their 'southern charm' offering guests hot cajun shrimp, mini corn dogs, fried green tomatoes and grilled pimento cheese canapés.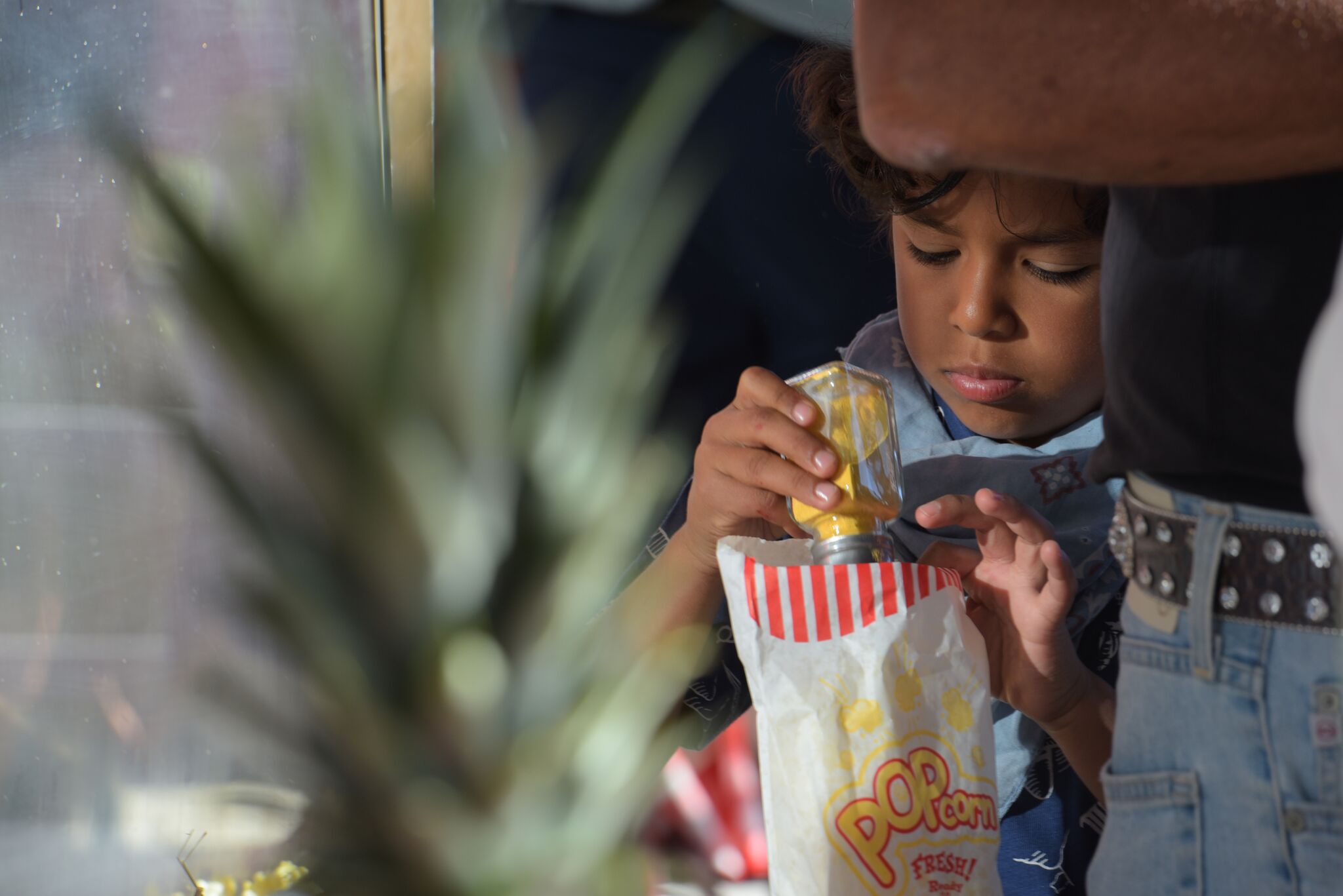 After an hour of refreshing cocktails, bubbles, and a whiskey bar guests entered a buffet straight out of a 'Dollywood' dream: brisket, grilled chicken, Italian sausage, grilled corn on the cob, grilled peaches with bourbon balsamic glaze, coleslaw, grandma's potato salad and grilled summer vegetables.... just thinking back makes me hungry!
The entertainment enhanced the themed event with a rocking blue grass band with mix of rock n' roll and ended the night with today's hit dance music. Guests kick up their cow boots while dancing in the layers of hay across the dance floor. If that wasn't enough the night had a grand fanale that ended with a bang on the beach with local fireworks, a fire pit and s'mores. Even Dolly herself would have approved this Dollywood Event!
Credits:
Thank you to the Padnos and Phillip's Family.
Eggert Culinary Innovations. Bluewater Kings Band. Ron Moore Photography.